Blog commenting is one of the simplest ways to get backlinks to any website. An active blog commenting plan will make sure your backlink graph remains consistent or go up with time.
Also, it is a great way by which people can tell their views and ideas on a particular topic or blog post. On the other hand, blog comments help the article or website to gets traffic and implement the ideas from the blog comment.
Why do blog commenting?
Though Google has already stated in there update that blog commenting is no more a tactic to build backlink.
However, if the blog commenting process is strategized in the right way then it can potentially result in an increase in traffic to your website.
The benefit of commenting on a blog
Backlinks
Consistency is the name of the game in blog commenting. If your website is not getting enough traffic from the search engine that means the website doesn't have an authority on the search engines.
When you start commenting on other relevant blogs that in turn create backlinks for your website. This also helps in ranking your different website in search engines.
Alternatively when people start commenting on your website that also helps in ranking your website.
When comments are posted on your website that signals to the search engine that your article/blog post is highly engaging.
This also adds valuable and indexable content which can be a boost to your website.
Not only blog commenting helps in ranking your website in search engines but people who read and spent time with your content can provide additional invaluable insight to improve the topic.
I would suggest not to use blog commenting for backlinks.
But rather read the relevant article on your niche and give meaningful and valuable insight on that subject.
By doing so other readers will come across your comment and when they find it to be informative they will visit your site as well.
Traffic
Even though blog commenting is ineffective for link building, when used correctly, it can result in an increase in traffic to your website.
As there is say "Content is King " so make sure your post should be valuable.
Always take advantage of threaded WordPress comments. Make sure to answer any question posted on your blog or any other blog.
This is super important as your valuable comments will be welcomed by all. This also creates credibility for your blog.
Never write generic comments like "Thank You, nice blog "
This kind of comment is useless and will do nothing for your website or blog.
Also, don't use your links in the comment as they won't be approved.
Never put your homepage in the website box. Always put a link to a new post or a landing page.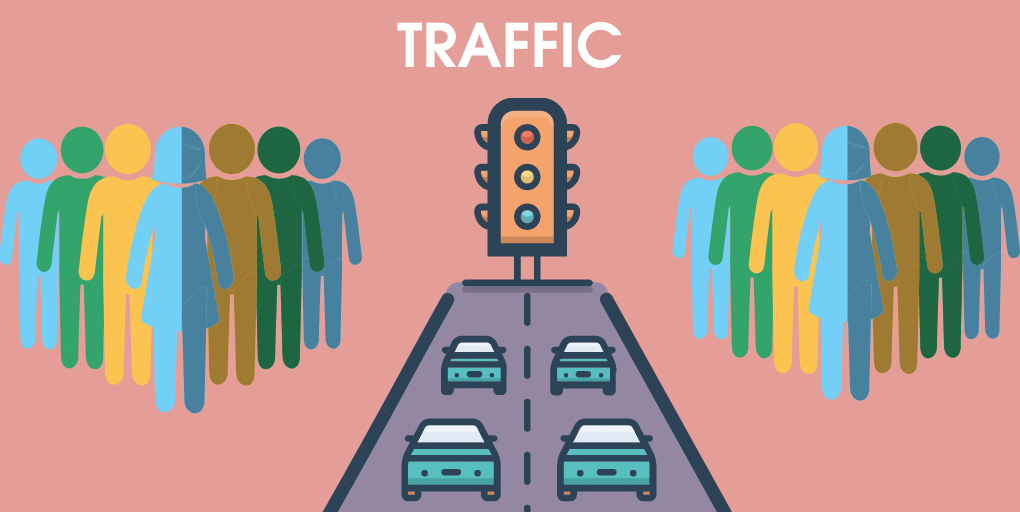 The below simple rules can help you to get maximum out of blog commenting
Always be the first to comment
A detailed and informative comment is always valuable. It is recommended that the comment is at least 100 words long. It is better to have longer the comment. Always try to mention the highlights of the content.
The golden rule of commenting is comment without self- promotion, and add value to the post, your comments will be thankfully accepted.
Build Relationships
It's common to help and gain exposure and form blogger-to-blogger relationships in the blogging community When you post a valuable comment in their blog, its a way to engage and support other bloggers.
The development of these communities can prove to be very helpful to you in the long term.
Is it important for SEO?
SEO is one of the pillars of any successful bloggers. Blog commenting can help you to optimize your website /blog for search engines and help to rank as well in the long run.
Blog commenting is an excellent method to do Offsite SEO. When you post valuable and informative comments it helps in building high-quality backlinks.
I cannot emphasize how important it is that you add comments which add value and meaning to the original post.
Act as social proof
Social proof is the way by which one can get credibility in today's online world. This also helps in getting a conversion.
For example, if you see two blog posts with the same topic with 10 and 50 comments respectively on each post then the latter will get more attention.
The difference in the number of comments in the blog will make people think and they land up on that blog post.
If they find the comments are legitimate then that can certainly create a positive image about your blog in their minds.
How to do blog commenting?
Always try to comments on a blog that has a DA (Domain Authority) of more than 30+. This is not a hard and fast rule, but a higher DA has its advantages. You can use the Mozbar or Ahref toolbar to check the DA of the site where you are commenting.
Make sure to have an image associated with your email address. Create an account on Gravatar. It's free. This will show your avatar (profile picture) on all comments where you use the email for making an account on Gravatar.
Steps to writing a perfect blog comment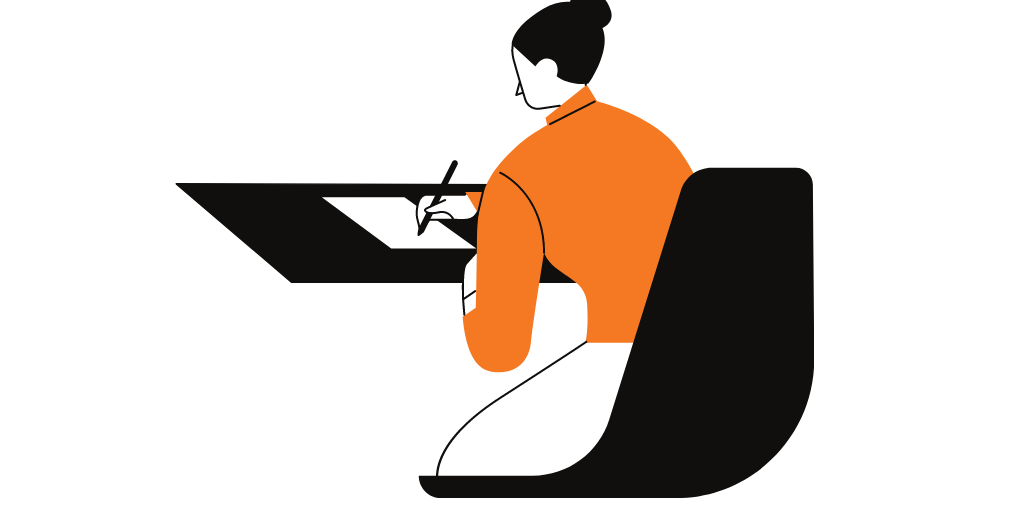 Blog commenting is nothing but you are trying to woo the owner of the blog.
You want the blog owner to notice your comment and quietly you want him and others who commented on the same blog to visit your website.
And ultimately to become your follower.
But that is possible only if your comment has all the ingredients to be well noticed.
There is no doubt that you need to provide valuable and informative comments which add to the blog post.
But that has to be written and presented in the right way.
The components of a great blog comment.
Opening
Compliment
Point
Closing
Opening
Personalization plays a significant role in blog commenting. Hence addressing the blogger by name is more impactful as compared to just saying "Hi or Hello".
Hence it is recommended to address the blogger by his name "Hello XYZ" before starting commenting.
The opening is possibly the single part that is sometimes omitted by the blog commentators.
Compliment
After greeting the author, compliment them for the hard work they have put in the blog post.
Or you can quote a sentence or line from the blog post and praise the author.
One single sentence is more than enough.

It is not necessary to praise him every time you comment.

For example, when you are replying to his comment you don't need to compliment him as this is optional.
Point
After complimenting the blog owner, you can say your point. Your point can be a value add to the blog post, a question, or also a criticism.
But make sure you give your point and well presented. Make sure not to have any grammatical mistakes and it should be presenting your view without any flaw.
Don't restrict the number of words that you are writing until unless it states your point of view clearly to the readers.
At the time it maybe 30 words or 200 words depending on the situation.
Always stress the value and the point without thinking much about the number of words.
Closing
All is well when it ends well. So give an excellent comment while closing. Don't forget to provide your name, designation, email, and website name if asked in the comments section.
Some blogs don't ask this information so it is always good to comply with the blog guidelines.
Mistakes to avoid while commenting
Commenting for SEO
The biggest mistake that people do is comment on random blogs just for the sake of getting backlinks. Well, this practice, in the long run, will hurt the growth of your blog/website.
If we keep building backlinks by commenting on blogs then that builds a good amount of traffic to the website.
But ultimately Google will warn you with the Google Link Building penalty scheme.
Incase Google finds that a lot of links are pointing to our blogs via comment then that's inviting for a penalty.
Google Scavengers (Penguin, Panda, Hummingbird) will penalize your blog.
Not reading the blog before commenting
Read the blog thoroughly before you comment. As that will help you to give an insightful comment and add value.
Never put random comment as stated earlier as that will have no value to the blog.
The blog owner will never approve such generic comments.
Also reading the blog will help you gain some insight which you may not know in that topic.
In case you are unable to read the article/blog post then share it on your social media so that author can notice it and might reward you accordingly.
Commenting on irrelevant Blog
People often makes the mistakes of commenting on big blogs assuming it will help grow there blog's traffic.
Some popular blogs like Huffington Post, NY Times, INC, Entrepreneur, etc have topics in the diverse subject.
So the popularity of the blog should not be the criteria for you rather relevancy should be the main focus.
For example, if your blog is on digital marketing then commenting on popular tech blogs like Techcrunch may not be that beneficial as compared to the same niche like Niel Patel blog.
As the audience of Niel Patel's blog would be more interested in your blog as they are more relevant.
Read other comments
Its a good practice to read the comments as you never know someone's comments may give you some idea for your next blog post. But many ignore reading other comments which is like leaving a lot of opportunities for your blog's growth.
Also if there is a question in the comment which you may be more interested to answer n which you expertise.
When you give informative and valuable answers to other readers question that will attract other readers to visit your blog.
This will help create relationship and backlinks to your blog
Fake and Email address
Don't use fake names and email addresses.
This is very frustrating for the bog owner and they mark you as spam.
Hence it advisable to always use true identity while commenting.
How to find high DA do follow blog commenting sites
There are many ways to find blog commenting sites. With the SERP page search techniques, one can find these blog commenting sites.
Suppose if you want to find a blog that is related to blogging then you have to use below search operators on SERP pages.
inurl:, Like inurl: blogging
Similarly for travel-related blogs
intitle: intitle : travel blog commenting sites
Instant approval blog commenting sites list
[table id=2 /]
Free blog commenting sites list 2020
Travel blog commenting sites
[table id=3 /]
Do Follow up blog commenting sites
[table id=4 /]
Education blog commenting sites list
[table id=5 /]
Final Thoughts
The above list of blogs can be used to do commeting.If you any website which is missing then please mention the same in the comment section.
Also very important is to provide value while commenting as that brings a lot of benefit as an overall to your blogging journey.